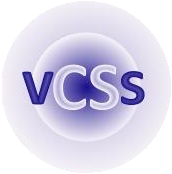 Software development and support
VCSS is based in Hobart Tasmania Australia and we specialise in Microsoft software solutions for business and small enterprises.

We have over 10 years experience in supporting and developing applications both in Tasmania and the Mainland for private industry and the public sector.

If you are looking for help in the area of -
Microsoft Access support and development.
Microsoft Access migration and scaling.
Dot net development and support in vb.net or C#
ASP.net and cloud application development and support in vb.net or C#
Database development and support. Sql Server and MySQL
We are also developing an inexpensive database in MS Access for NDIS Providers to help providers manage their clients plans, NDIS budgets and payments. Also to assist in scheduling of Care deliverer support hours and the accounting of those hours against client plans. The database will be in MSAccess so all your client's data can be held on premise safely by you.
Please dont hestitate to call us today.
Support
If you have an existing application, from a small bespoke Access application to a larger database system and need support or maintenance feel free to contact us for a quote.
Ideas
If you kind of know what you want to do and you feel things could be more efficient but aren't sure how to proceed, give us a call. Having built and enhanced systems for many organisations our talented staff have good ideas that might work for your organisation.
Development
When you know exactly what you want give us a call and we can make it for you, and if we can't we can recommend someone who can.
---